Wow, where did January go?! February waits for no man - and why would you with another group of new and amazing fabrics coming out this month! 
And of course, a new month brings a new Giveaway - make sure you comment on our facebook post celebrating the original Cotton + Steel - Black & White fabrics as we all await with excitment the new installment of colllection #3 coming in Mar. Comp runs until 27/02/2017, more details on our page. #mcaussieboutiquefabrics #freefabricgiveaway #sewinggiveaway #getcreative 
H is for Hand and Heart
Handmade, Housemade, Homemade, whatever you call it - it's from the Heart. I've been away from my sewing machine far too long - it's time for my hands to get back into the creative mode and show my  appreciation and love to those I hold dear. But I've always been time poor (I'm not alone right?), so last week I made time and joined a small local group of lovely sewing ladies #stitchersinthehills. Yes we talked a lot and there was homemade cake too, but it gave me sometime to stop, think and plan to finish off those projects half done and even start some new ones of which I will be sharing as the months go back - stay turned, help me stay on track and follow along on instagram too ღ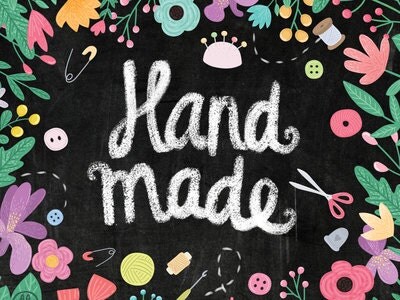 WHAT'S NEW THIS MONTH
| | Cotton + Steel |
The long awaited followup to the original Bluebird collection by Cotton + Steel is here! SS Bluebird has the stunning mixes of blues and indigos with alittle red thrown in for good measure. This latest collection pairs 40's retro with  nautical  themes and won't disappoint!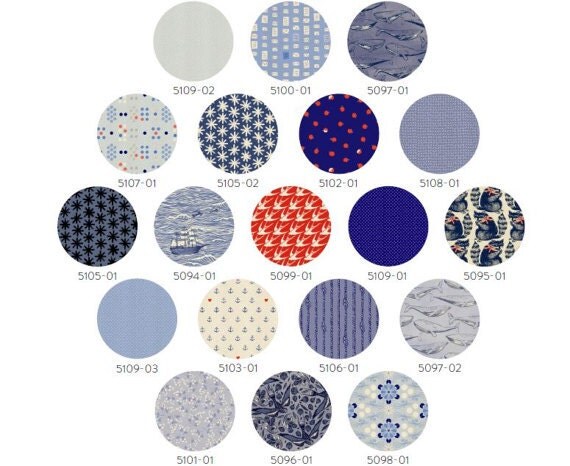 |  Indikon Yarn Dyed | Robert Kaufman |
Yes! Yes! Yes! I have a new favourite in 2017 - the latest installment of fabrics from the RK House of Denim is just to die for! Each print has additional attention to detail and of course stunning blue colourways. I can't wait to start working with this collection.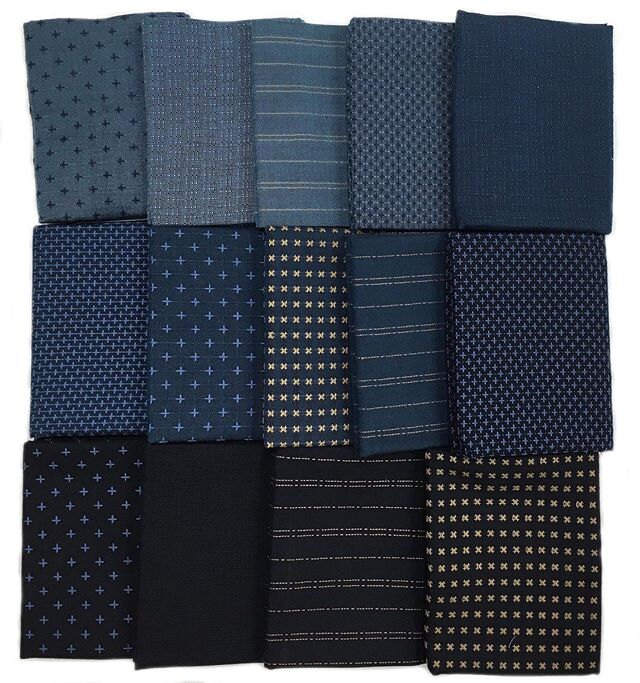 This is Carolyn's 6th fabric collection for RK. Through her design, she tells a personal story rich with family history and her love of trees. Quote "It's about the marks we all make."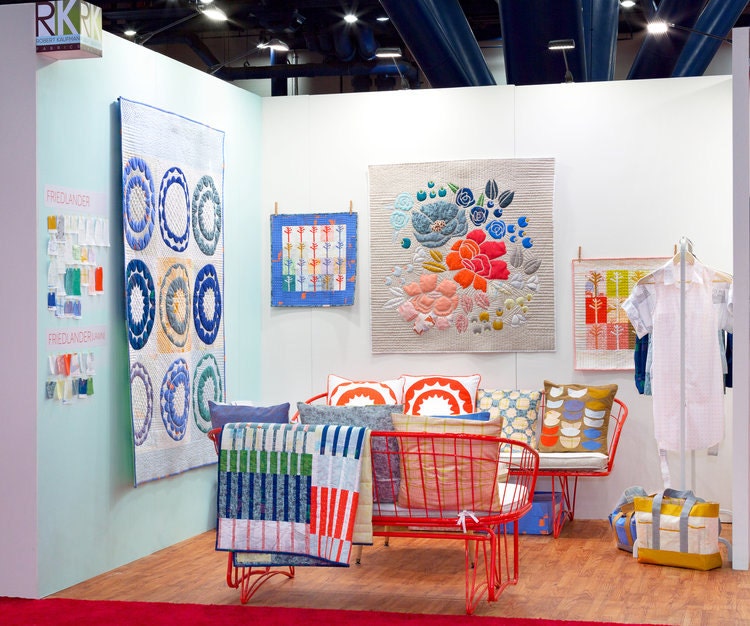 | Capsules | Art Gallery Fabrics |
Where to start! AGF have created, not one by 4 collections that compliment each other  beautifully. There's Letters that on language and romance straight out of a lovers  journal with some fun thrown in. Followed by Take Shape with  sharp triangles, striking circles, and bold stripes for a modern touch. Lending into the modern play of tradition Plaid designs with new and exciting colourways. Keeping the best for last, Lower the Volume  with subtle colors such as light gray, off white, and ivory which are accentuated by simple prints and patterns for the everyday project.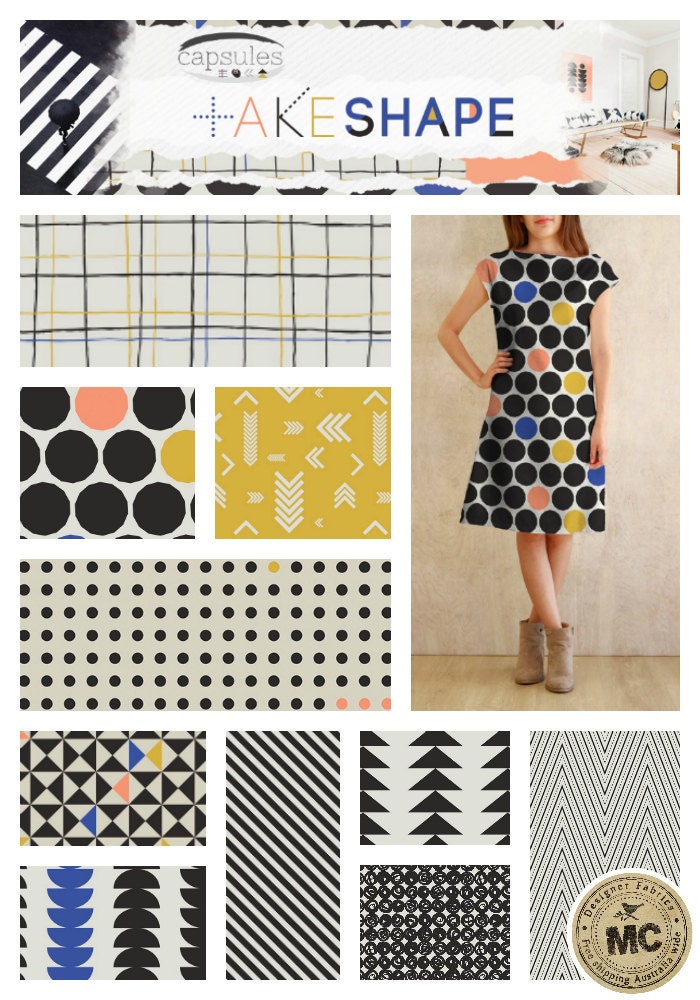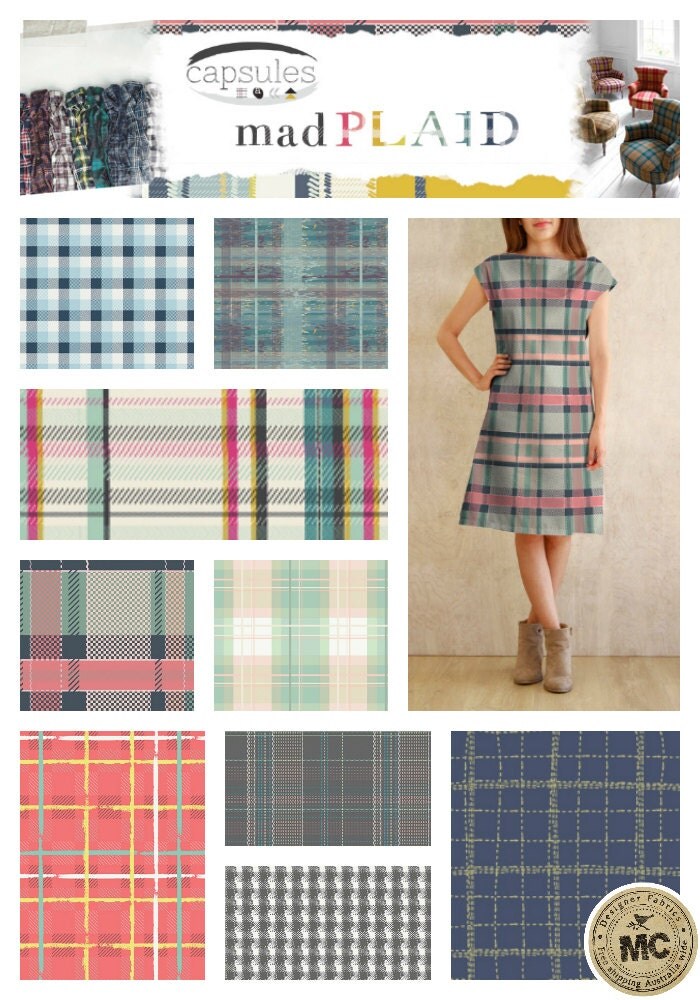 PATTERN OF THE MONTH
Now, I can't go past a stunning Yarn Dyed in Denim free pattern - can you?
You can download the pattern here, thanks to Robert Kaufman Fabrics new Indikon collection.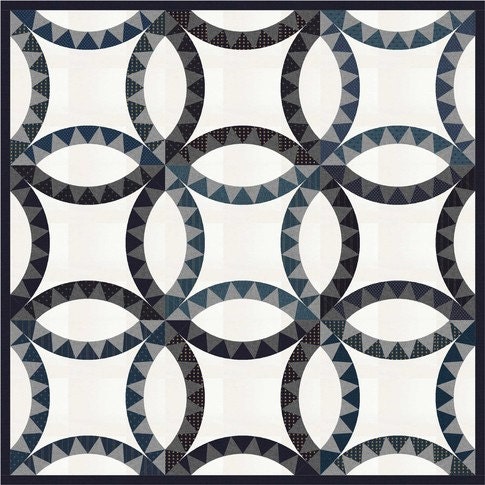 WHAT'S COMING NEXT MONTH
Be sure to check out our section every month for your fix of the latest and greatest in designer threads. More amazing collections on their way, here's just a few of the big names; 
Tabby Road by Tula Pink
Printmaking by Lizzy House
Wonderland by Cotton + Steel
Black & White #3 by Cotton + Steel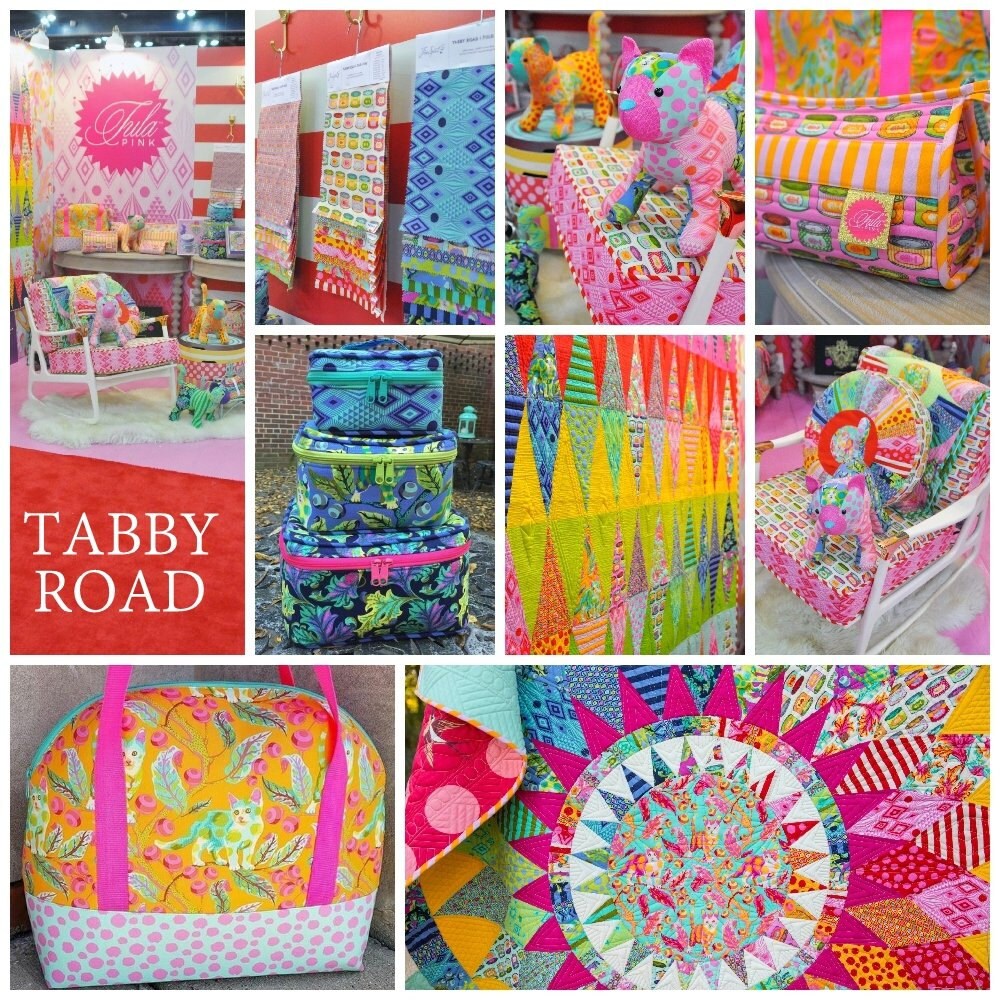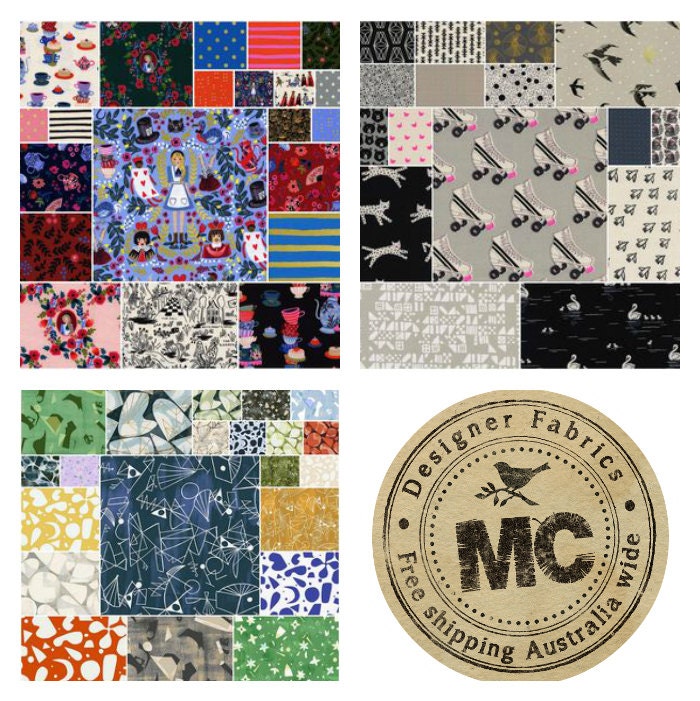 Happy creating!
- The MC Team