Welcome to our 1st Blog Post!
We love the start of a new year - there are so many new fresh fabric collections coming to life, its hard to pick a favourite!
Our New Year Sale runs until the 31st Jan, 2017 12 midnight - so get in quick to save 25% off all instock fabrics + an entry into our sewing pack giveaway when you spend $50 or more in the one transaction. More details on our facebook page. 
#mcaussieboutique #fabricnewyearsale #sewinggiveaway
WE HEART ALISON GLASS SUN PRINTS
| Sun Print 2017 | Alison Glass | Andover Fabrics |
Gorgeous print designs and colourways are all you need to create beautiful apparels that stand out to be the best among the rest. The Sun Print 2017 by Alison Glass is the latest installment you can rely on to bring out the beauty in your apparels, quilts, home decor items and much more. 
Get completely immersed in a stunning collection of 27 fabrics across 3 collections - Link, Meadow & Overgrown. This spectrum of ultra-modern jewel-toned designs is sure to be the perfect addition to your quilting palette. Irrespective of whether your style is traditional or modern, the endless rainbow options are sure to give you the perfect look you need to transform your outdoor space into a favorite room in your home. 
Now you know all about the awesomeness of Sun prints 2017 by Alison Glass, it's now up to you to get a hold of these outstanding fabrics and bring your quilting, apparels and home decor designs to life.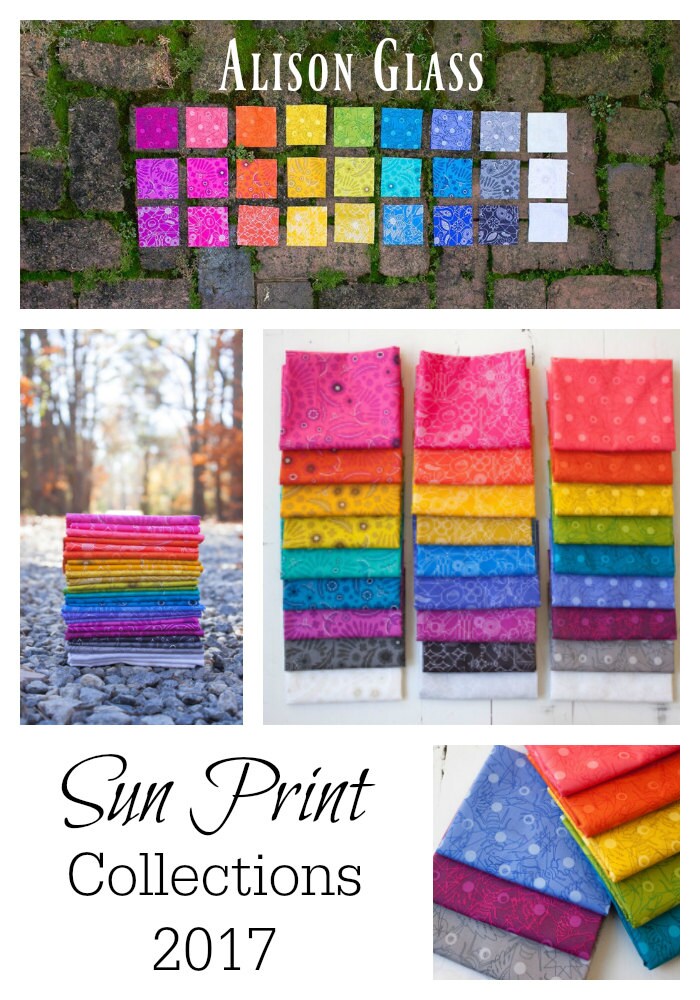 WHAT'S NEW THIS MONTH
| Tutti Fruitti | Maude Asbury | Blend Fabrics |
Tutti Fruitti is a fabulous, fresh-picked collection of fruit designs by Maude Asbury.  Lemons, pineapples, cherries, bananas and watermelons scatter a colorful canvas of green pink, red, yellow and blue.  This deliciously fun collection is a recipe for sewing success.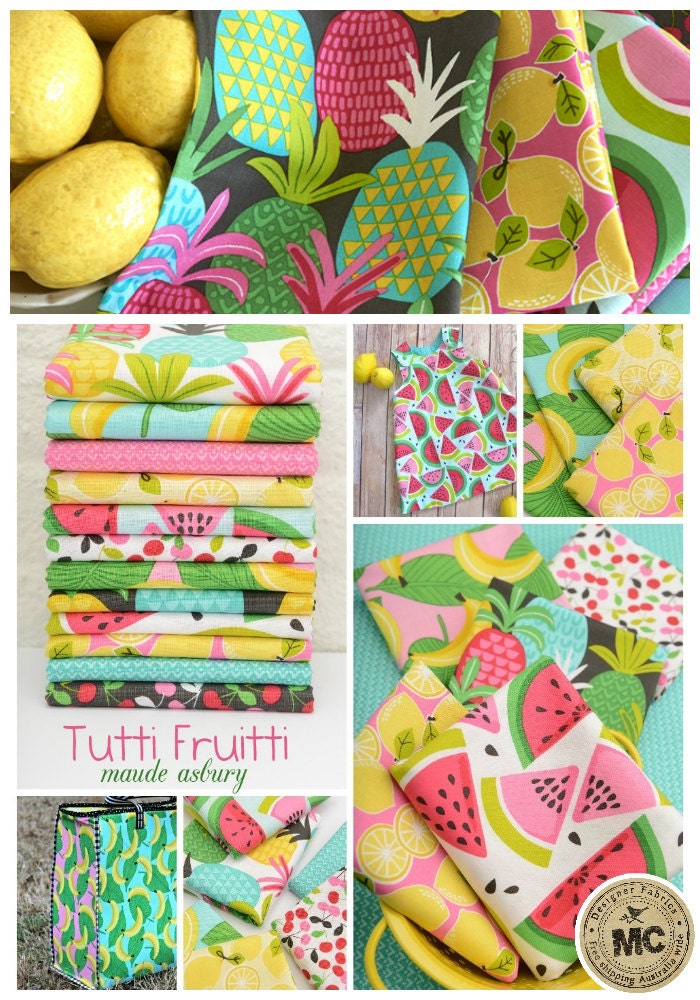 | Jubilee | Melody Miller | Cotton + Steel |
In Jubilee, Melody Miller imagined what it would be like to get ready for a fun summery block party. She painted and drew watercolor balloons, tall city buildings, and retro makeup, including elements like halftone dots and offset registration as a nod to vintage screenprinting. She also used layered painterly transparencies, neons and metallics for added texture, and included some of her much-loved vintage motifs.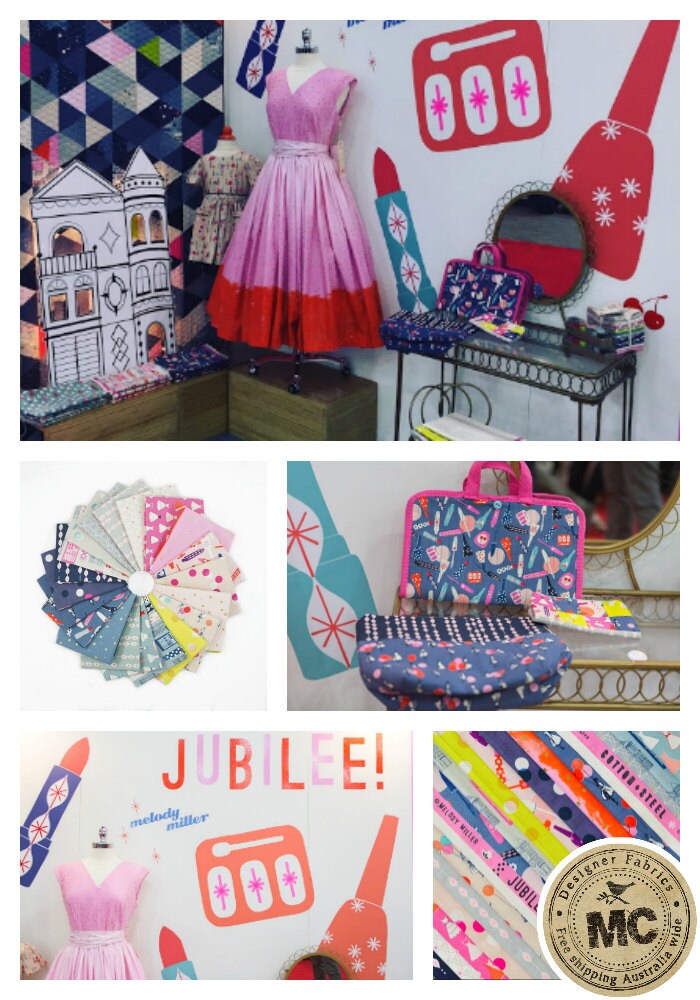 @missmelodymiller #jubileefabric #cottonandsteel
| Sleep Tight | Sarah Watts | Cotton + Steel |
Sleep Tight is a fun exploration of what babies might dream about. Sarah's signature illustrations of animals come to life as bunnies, owls, tigers and more, and the neutral color palette is on point with the current trend of modern nurseries. Supporting prints feature gold and pearlescent metallic inks and have a versatility that extends well beyond sewing for babies.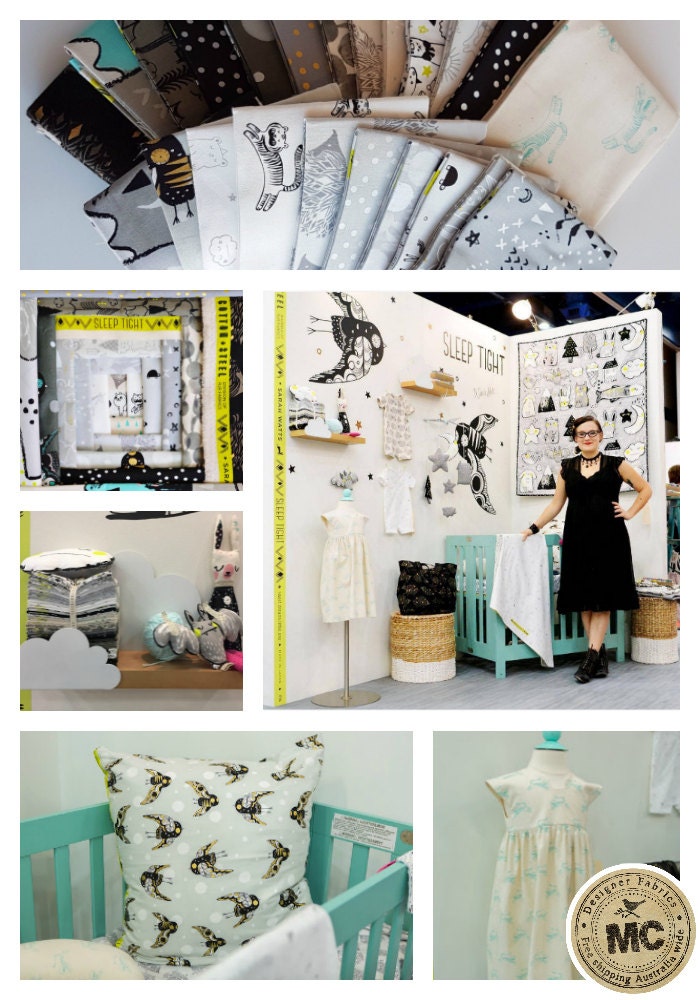 @wattsalot #sleeptightfabric #cottonandsteel
| Kujira and Star | Rashida Coleman Hale | Cotton + Steel |
In a story that Rashida created, 'Kujira and Star' tells the tale of a baby whale named Kujira (which means whale in Japanese) and his best friend, a starfish named Star. Star is so sad that he has only traveled around his little reef and longs to see more of the ocean and what wonders exist in the world above him. Kujira decides to take his best friend on a little tour around the waters of Japan! We wonder what they'll see!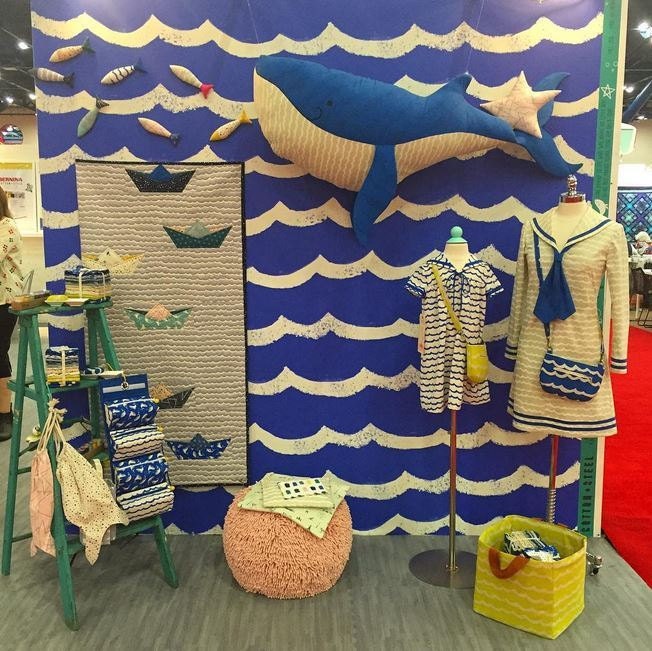 @rashida_coleman_hale #kujiraandstarfabric #rashidacolemanhale #cottonandsteel
| Flower Shop | Alexia Marcelle Abegg | Cotton + Steel |
Alexia draws inspiration from a Mexican flower market in her newest collection, Flower Shop. In a perfect follow-up to her previous collection, Alexia once again uses hand painting, stamping and drawing to achieve the richness and depth of a handcrafted look, then combines it with the watercolor paintings she is known for. Featured motifs include folk embroidery, amulets, and wildflowers.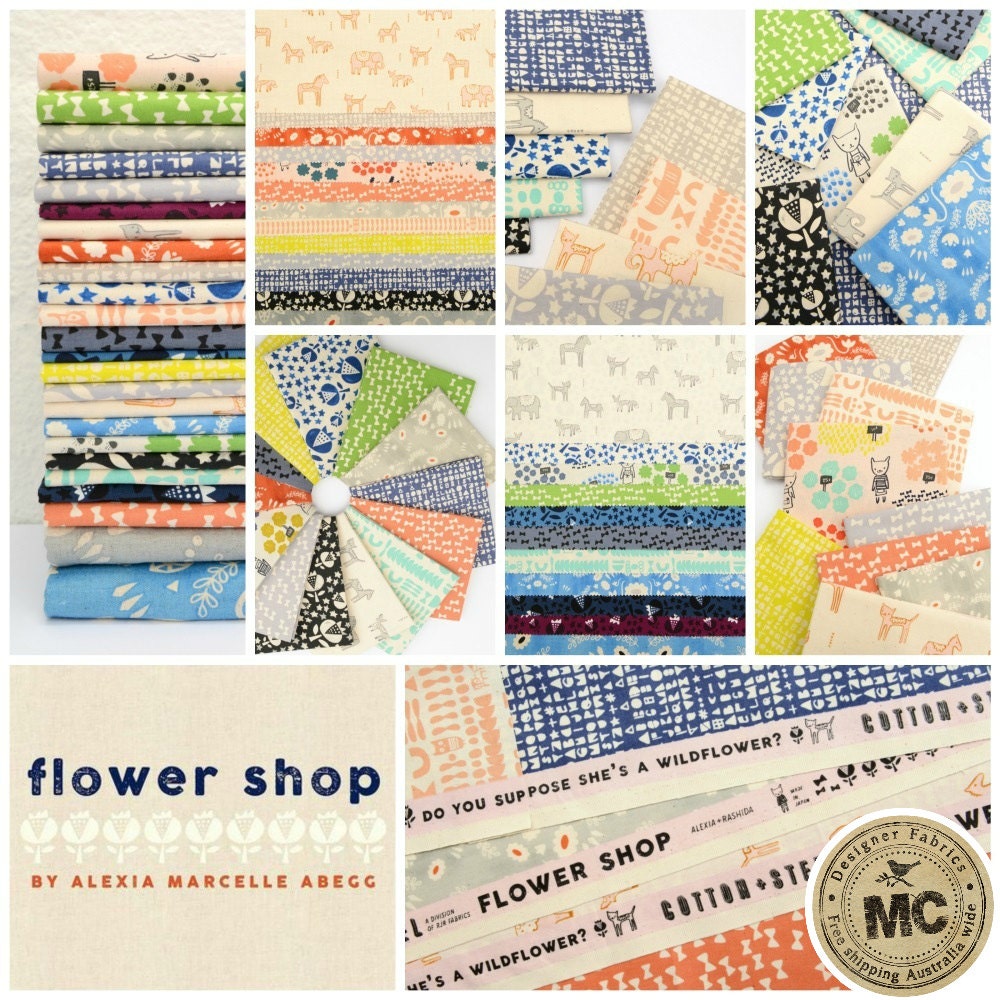 @alexiamarcelleabegg #flowershopfabric #cottonandsteel
| Yours Truly | Kimberly Kight | Cotton + Steel |
Sewing is fundamentally an act of love. Starting with heart-motif dresses and feedsacks from her extensive personal vintage fabric stash, Kim Kight created a collection that offers a chance to literally sew love into your creations. A sweet poem along the selvage is perfect for quilt backings, garment tags, or anywhere you might want to leave a little love note.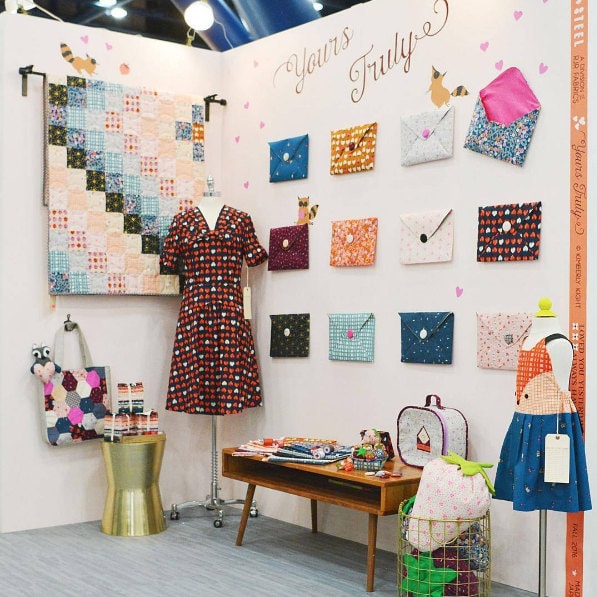 @kmelkight #yourstrulyfabric #cottonandsteel
| Add It Up  | Basics Collection | Cotton + Steel |
For the first time since Spring 2015, Cotton+Steel is adding a new basics print: Add It Up. Designed by Alexia Abegg, this print features tiny plus signs on a contrast background, and is initially being offered in 8 unbleached and 3 regular cotton colorways. The increased number of unbleached basics are being offered to support the wide variety of unbleached prints in current and recent collections.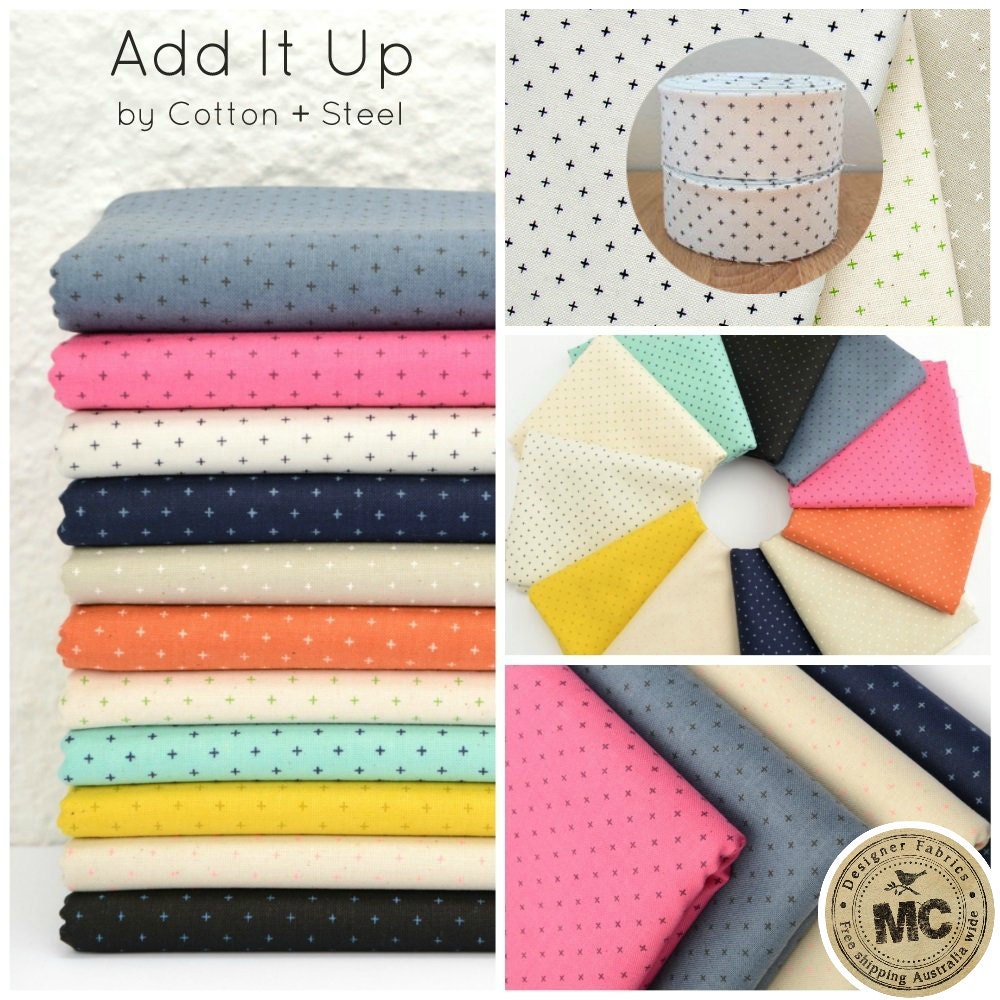 #cottonandsteelbasics #cottonandsteel #additupfabric
| On Trend | Jen Allyson | Riley Blake Designs | 
A known doodler, no piece of paper is ever safe when Jen Allyson has a pen in her hand. Luckily her love of doodling, crafting, and all things artistic led her down the path to becoming a designer.  This fabric collection delivers as promised - On Trend is full of bright colours, metallic finishes + a mixture of modern patterns and floral to suit any project.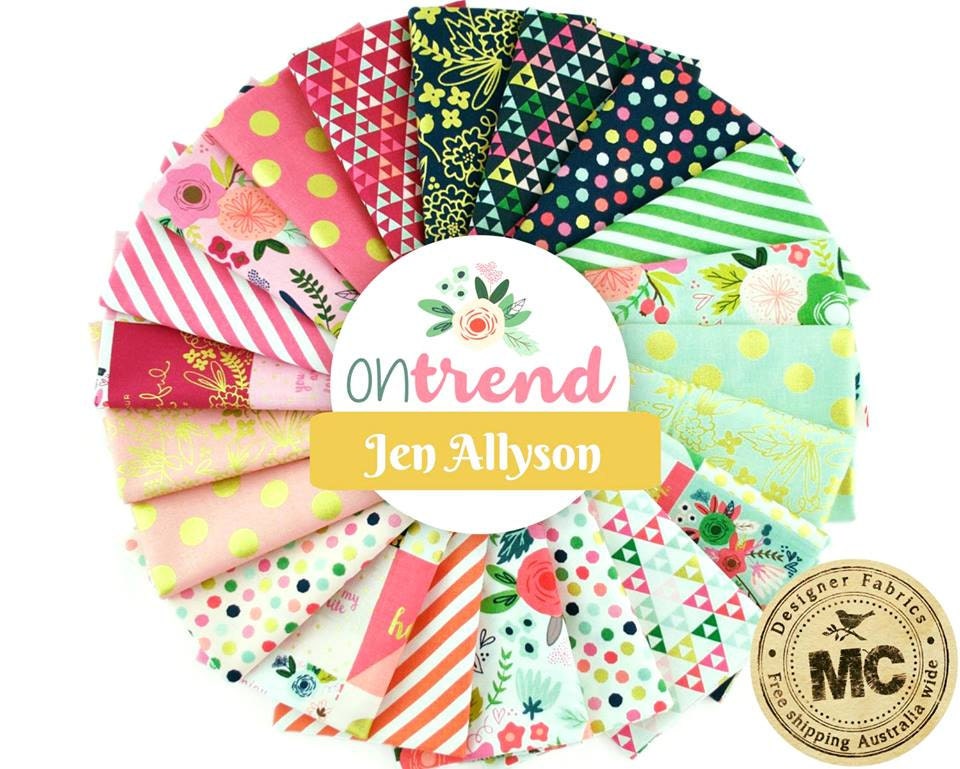 #rileyblakedesigns #jenallyson #ontrend
PATTERN OF THE MONTH
What a Yummy way to kick start your sewing in 2017! Free Tutti Fruitti quilt pattern thanks to Blend Fabrics.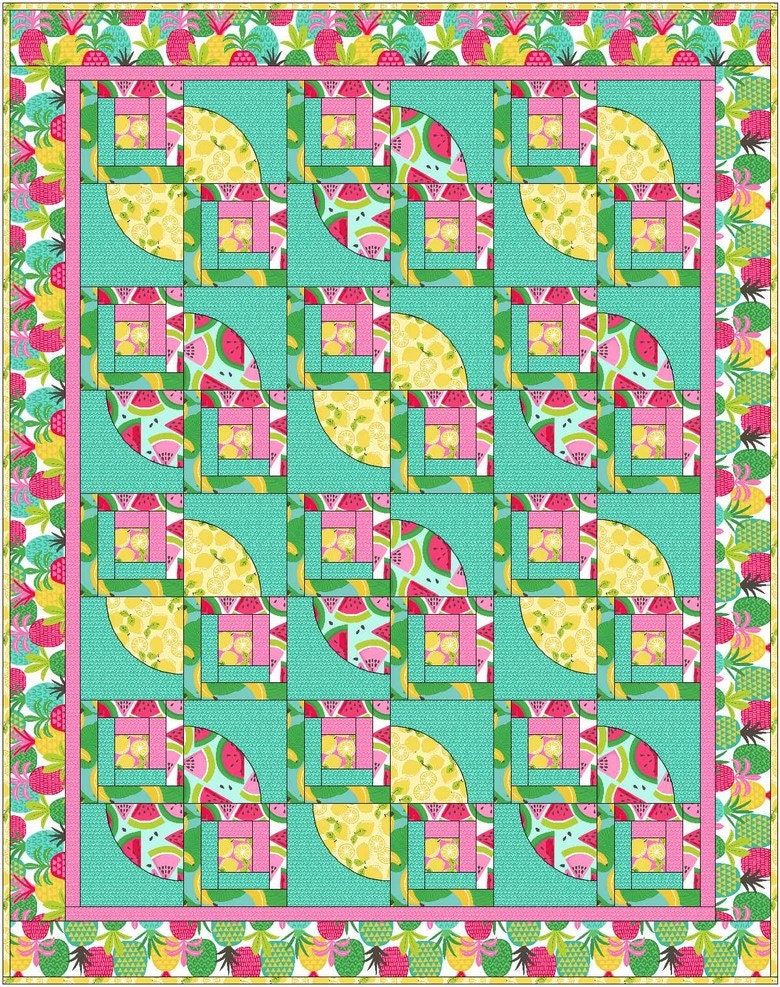 WHAT'S COMING NEXT MONTH
Be sure to check out our New Fabrics section every month for your fix of the latest and greatest in designer threads. More amazing collections on their way, here's just a few; 
Friedlander by Carolyn Friedlander  for Robert Kaufman
Capsules Lower The Volume by AGF Studio
Capsules Letters by AGF Studio
Capsules Mad Plaid by AGF Studio
Capsules Take Shape by AGF Studio
SS Bluebird by Cotton + Steel
Indikon Yarn Dyed by Robert Kaufman House Designer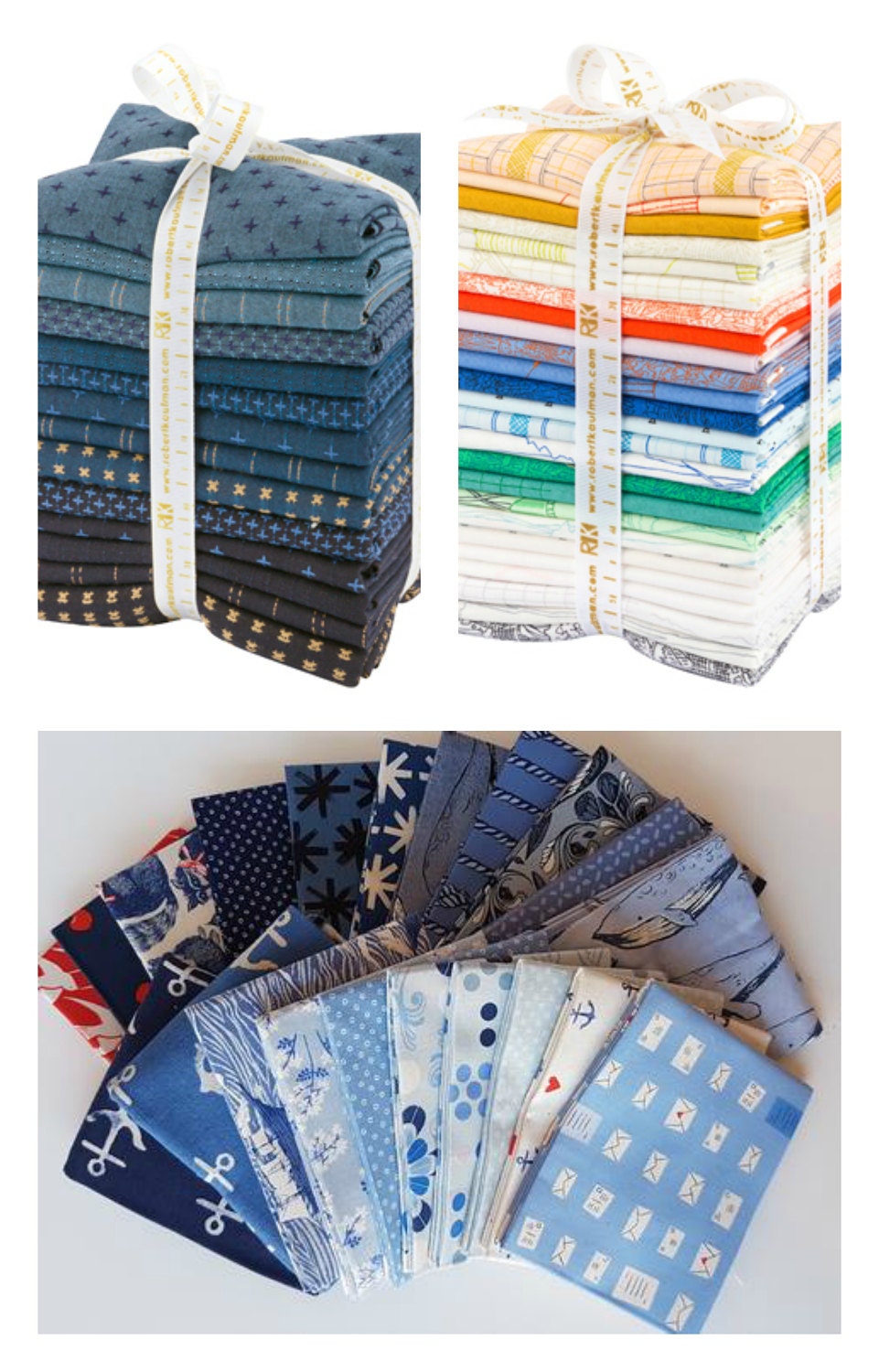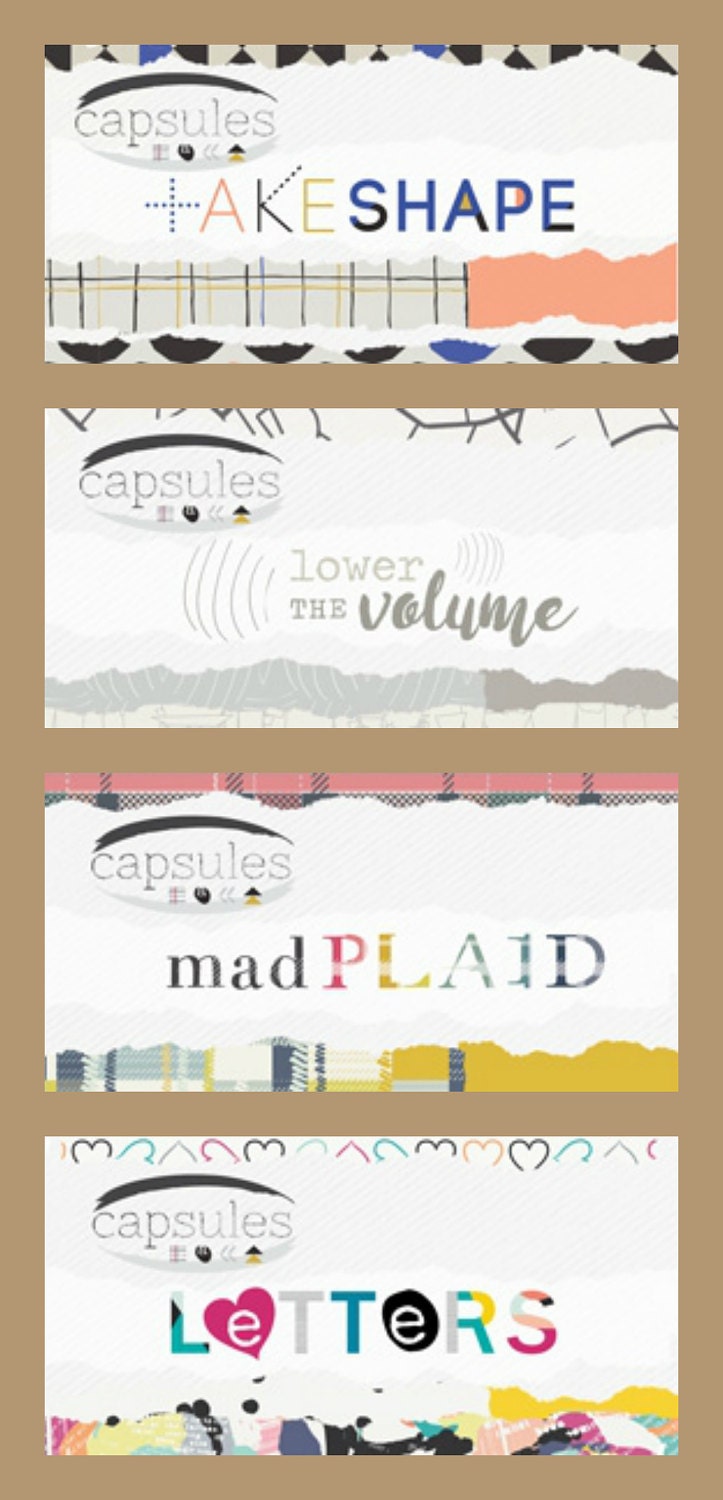 Happy creating!
- The MC Team